No doubt about it- my kids have big thick heads of hair.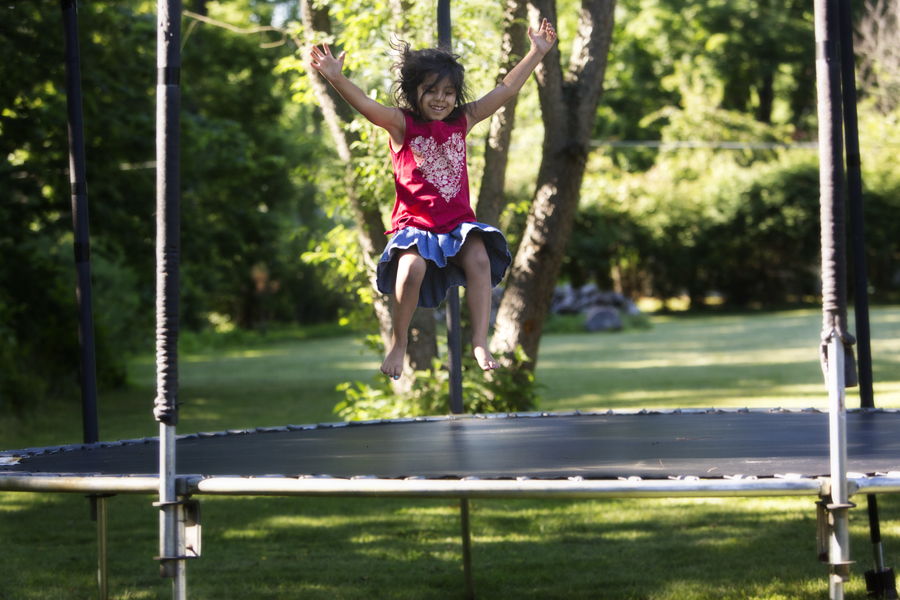 Like uncontrollable big thick heads of hair. Most of them curly, except for Cole. I'm sure his will turn curly too.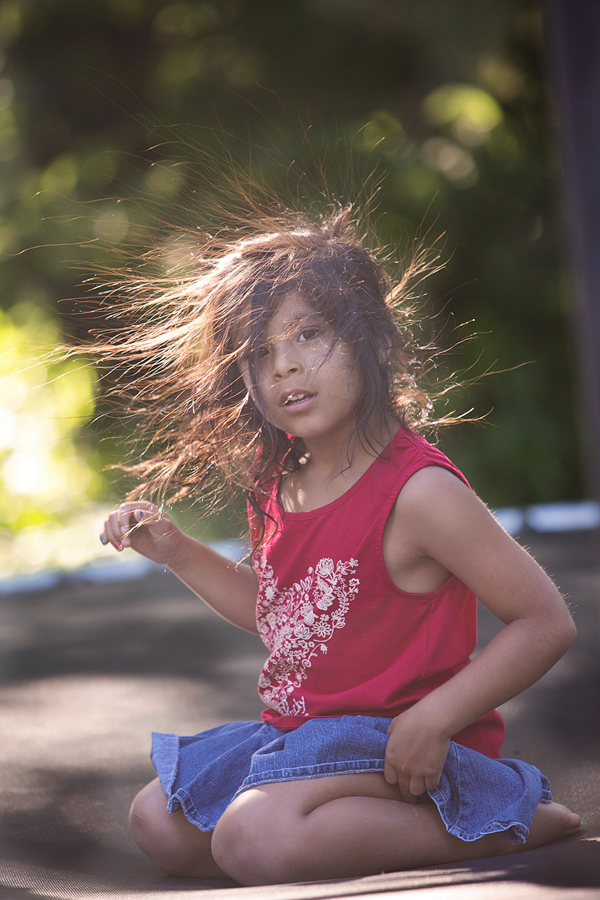 This is the longest Blake's hair has ever been.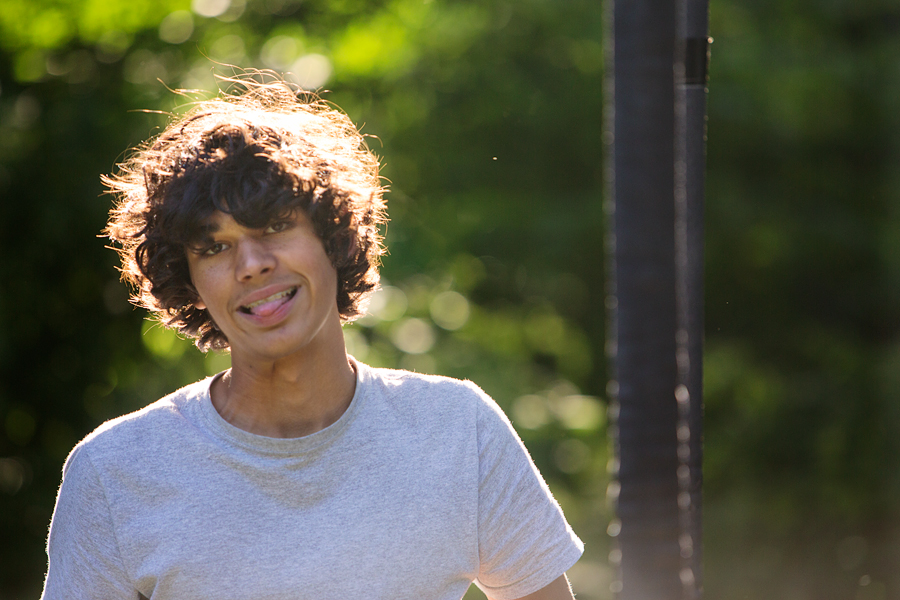 He cut it right before his lax tourney. I don't think his helmet was fitting very well

Our trampoline needed new pads and sides after Austin and friends ripped a big hole in the net. It's the third set this trampoline has had. Eva says they are no longer allowed on "her" trampoline.

She's the boss.