In an effort to kick off fall, and to clean up the studio to make room for a new fabric order that is set to arrive in a couple weeks- we are going to do a GIVE-AWAY!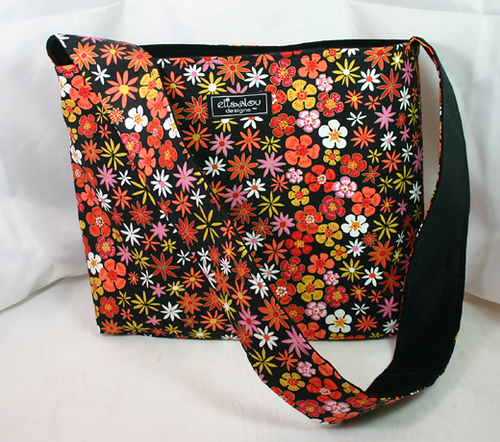 We are giving away one of Large Bucket Bags in this fun discontinued Zinnia print. I love this print with the bright fall colors. It can be yours, just leave a comment on this post. Good Luck! I will leave the comments open until Thursday at 9pm. Winner will be announced on Friday.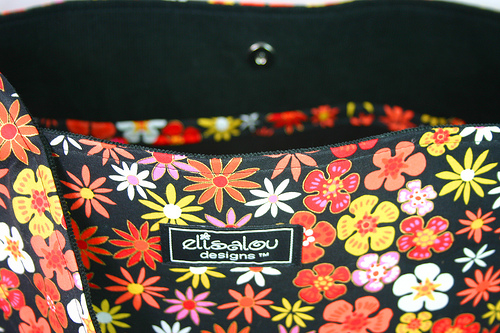 All Bucket Bags have two interior pockets, a long strap that can be worn across your shoulders for hands free carrying. Perfect if you have little ones, or need your hands to walk your pooch, ride your bike, etc.
Also, I am going to be pulling a couple bags styles off the website for a while as we prepare to add a new bag. I am also going to pull some fabric to make way for new fabric. If there is something you have your heart set on, better get it now before it is retired!