Last weekend we had the Texas Grandparents up to visit.  It is nice having extra hands around the house to knock out projects.  We got the trampoline put together, our tv hung on the wall over the fireplace, and lots of boxes unpacked.
The kids mainly played.  Water balloons are always a hit around here.  Check out those dirty little fingernails.  Always a sign of a good day.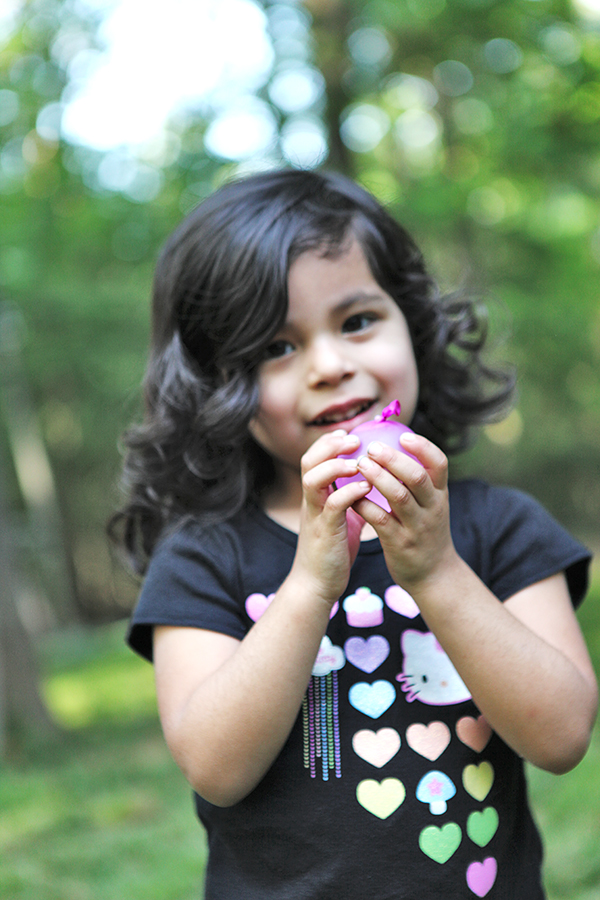 Blake made Eva a pink water balloon and she loved it.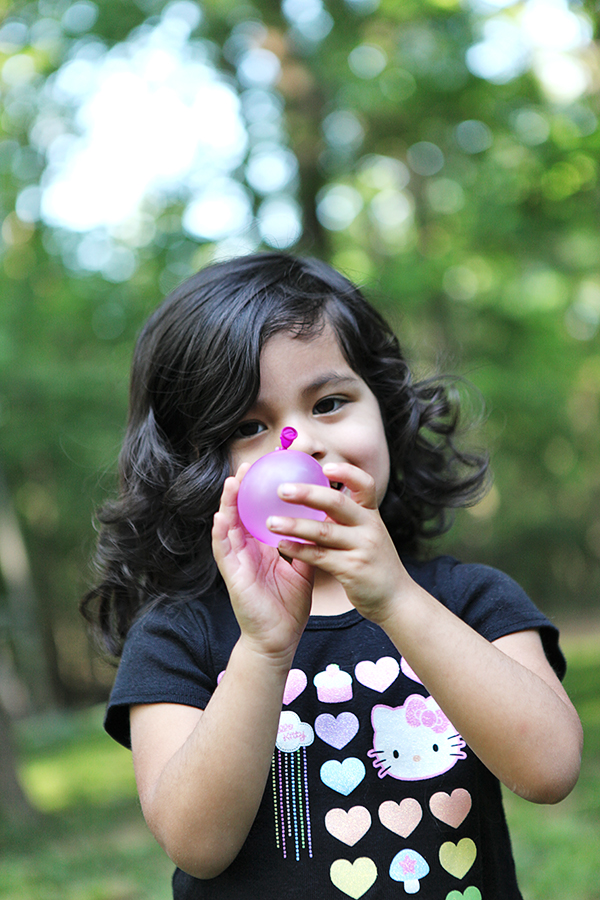 She called it her baby.
I love this picture.  Love.  She has such good big brothers.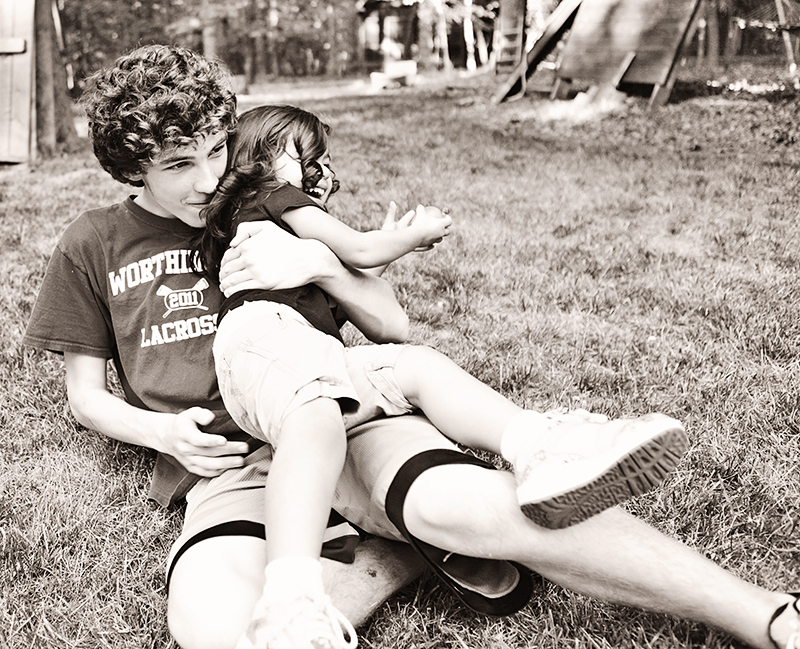 This face- we see it a lot.  SASSY

There were balloons broken on heads

A game of toss

See the little pink water balloon in his hands…

It didn't survive the game.
Which meant we then had this