I love my mornings.
I get up and get the boys lunches packed, feed them breakfast, and rush them out the door.
I then usually have anywhere from 15-30 minutes of quiet time before the girly gets up.  But when she gets up- this is my fave time of the morning.
I get her milk, I get my laptop.  We snuggle on the couch and watch cartoon and I catch up on blogs or do a blog post.  The dogs snuggle up with us, we open all the doors and let the cool morning air in.  It's a nice special time.
Last night we put Blake on a plane by himself to fly back to Ohio for a weekend with friends.  He was SO excited to go that I just didn't have it in me to feel sad that he was leaving.  Solo.  I know he is in great hands and will have a great time.
When Eva came up to kiss me goodnight last night she said, "I miss Blakey!!!" and put her face in her hands.
I adore technology- as this pic popped up on Facebook the second he got off the plane.  Thanks Amy!!!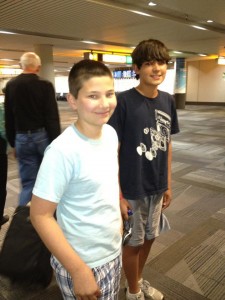 I have to say that so far, we have kept this Ohio-North Carolina connection going.  Cole chats with his best friend back there almost daily and he's coming down in a couple weeks, we are headed to the beach this summer with Austin's buddy and family, and Blake is headed back up later this summer for a week of camp.  And then I am sure we will have boys down here as well.
I'm happy it's Friday, lots of stuff around the house to get done.  And look what I just ordered a canvas of- love!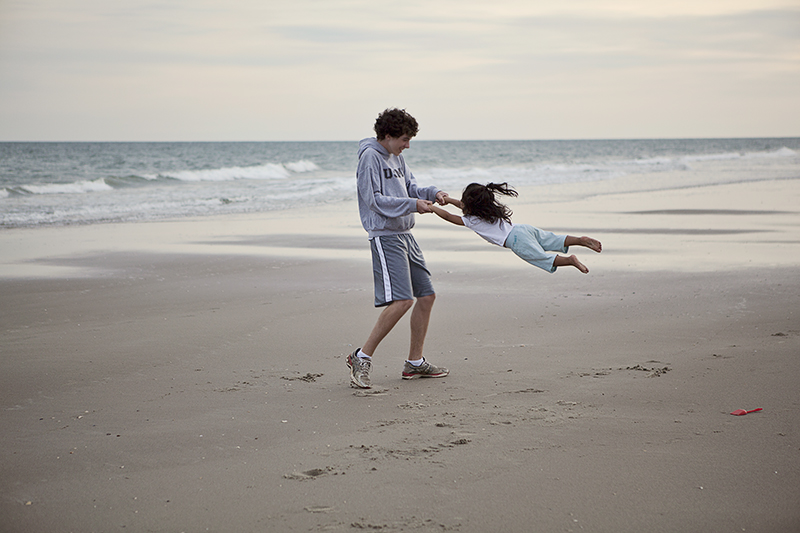 Happy weekend!