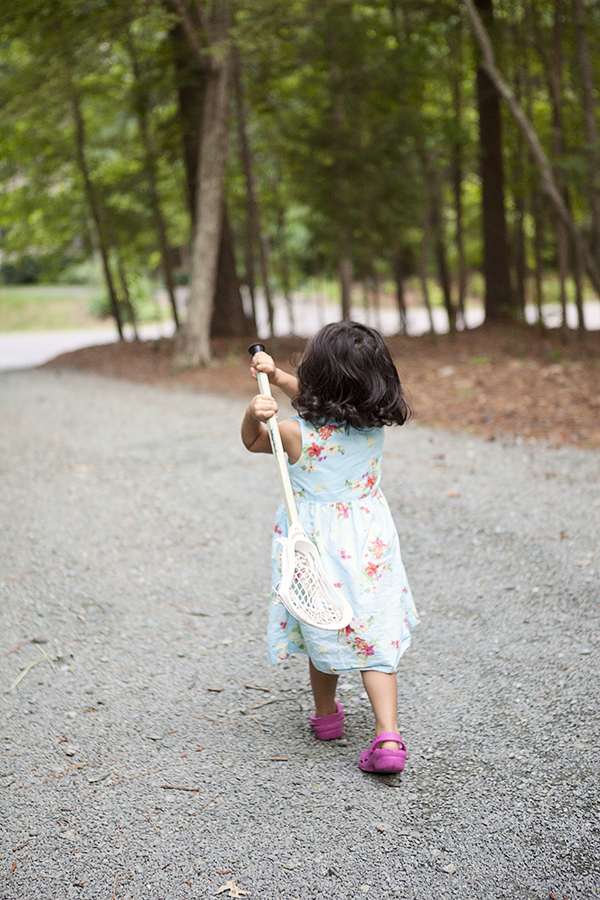 After dinner Eva grabbed her little lax stick and headed down the driveway- off to find her brother.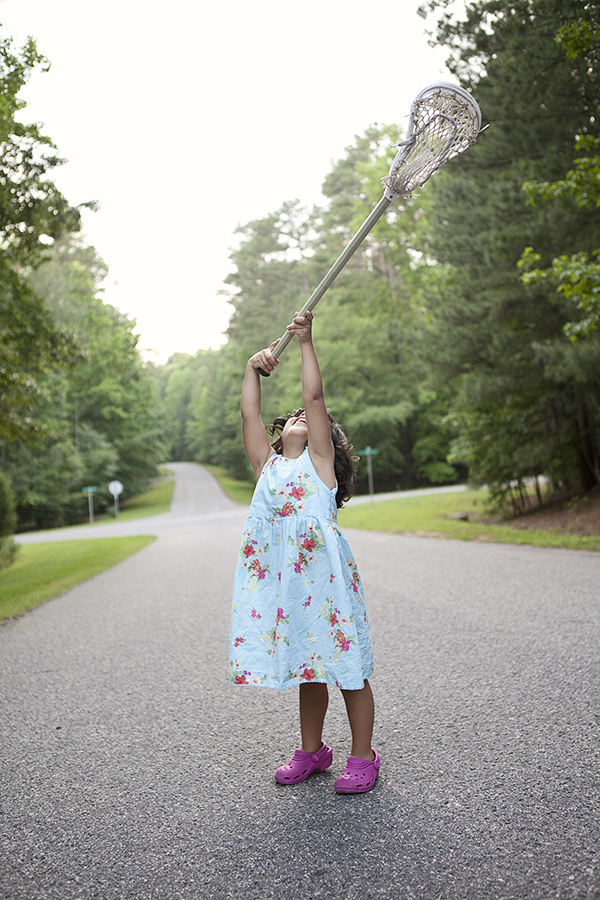 She has a pink "soft" lax ball that she carries around most days but when she plays with the big kids she insists on using the hard lax balls.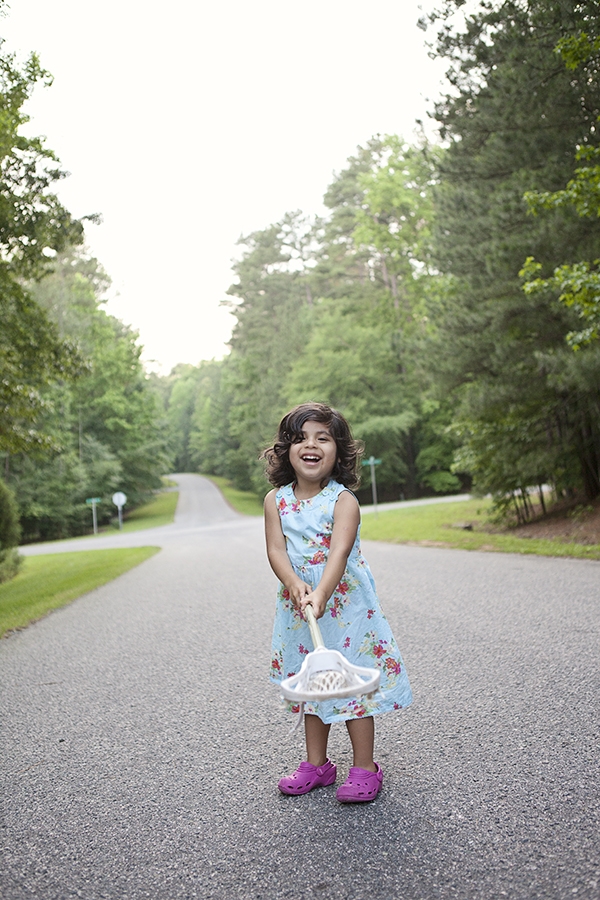 I have never seen a little girl love sports as much as she does.

And I love that she plays in a flowery dress.

But as much as she loves sports- I think she loves babies more. She had to stop to say hi to the neighbor. She was making me so nervous swinging her stick all around- but this baby will grow up tough (she has older brothers too)

So we find the brother on the lax field


And he patiently waits for her to take her turn

It was getting dark and I really had to crank the iso on my camera. Hoping to go back in better light and get better pictures.

I love this one…and the sound of the ball whizzing by.

Hope you guys have a great long weekend.
It's officially summer!