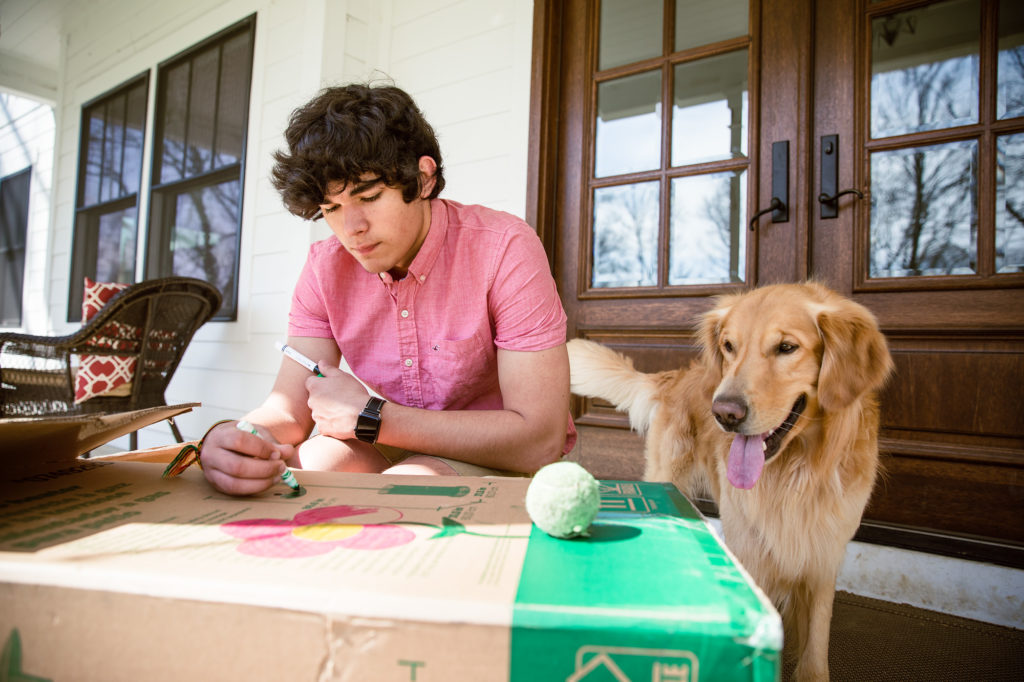 I keep wanting to put this box in the recycling bin but then it gets pulled back out and played with again. Or colored.
Blake did not volunteer to help- we made him. He drew an alien.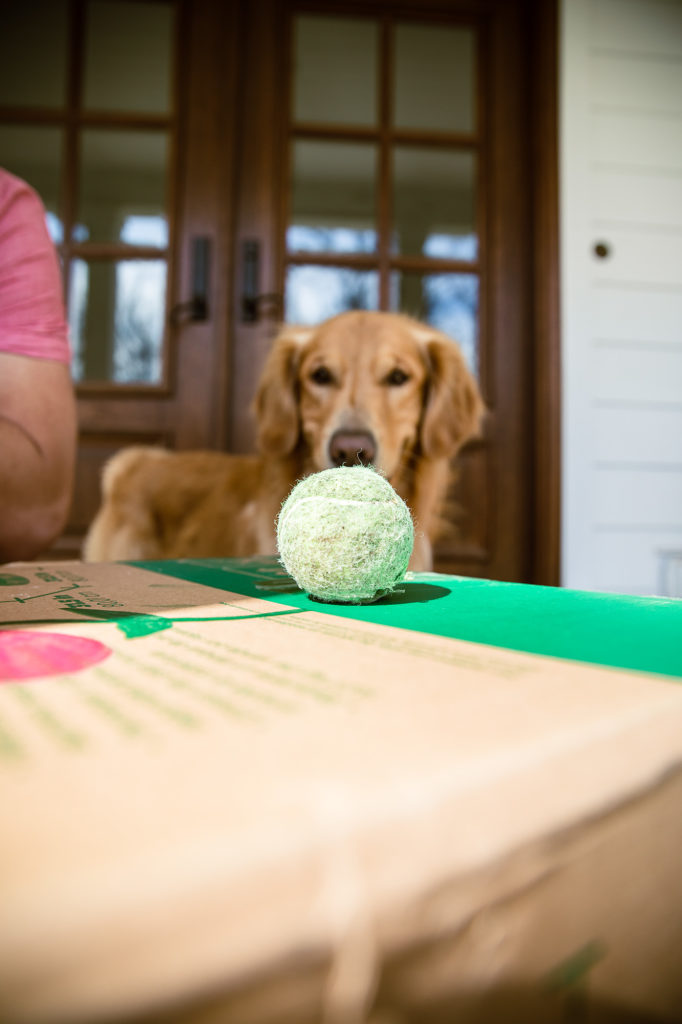 Oh Hud. This dog loves balls more than any dog we have ever had. We have to hide them because he can't relax if there is one around. If you won't throw it he throws it down the driveway and out of his electric fence line and then lays there and barks until someone will go get it to shut him up. He forces you to get up and play. I guess that's a good thing?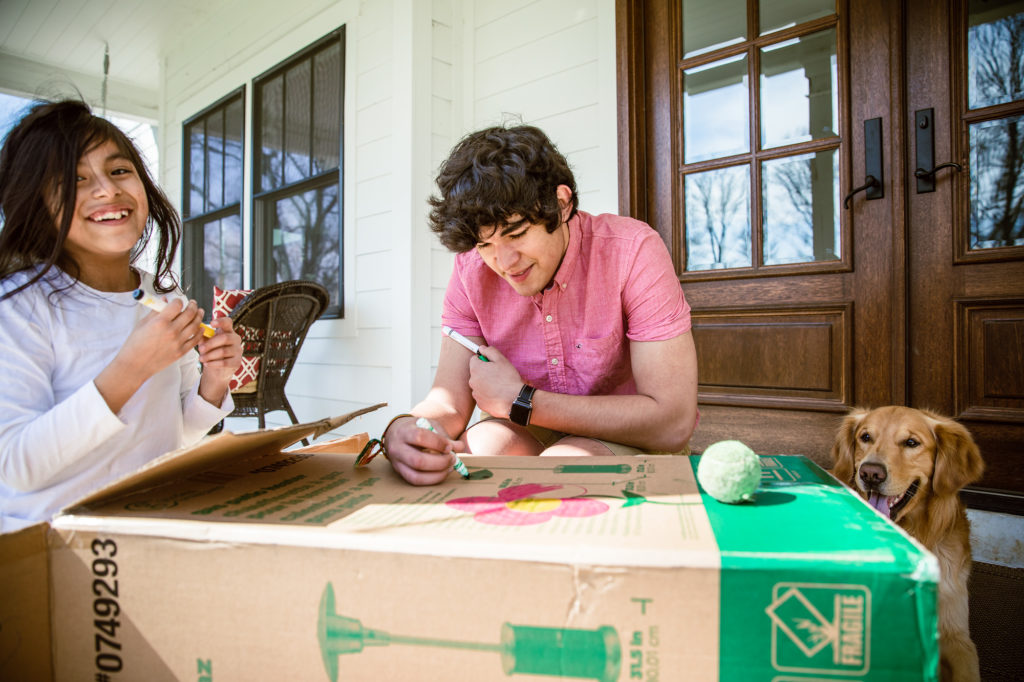 Eva loves when her her bros play with her. 🙂

Next up Spring Break pics!