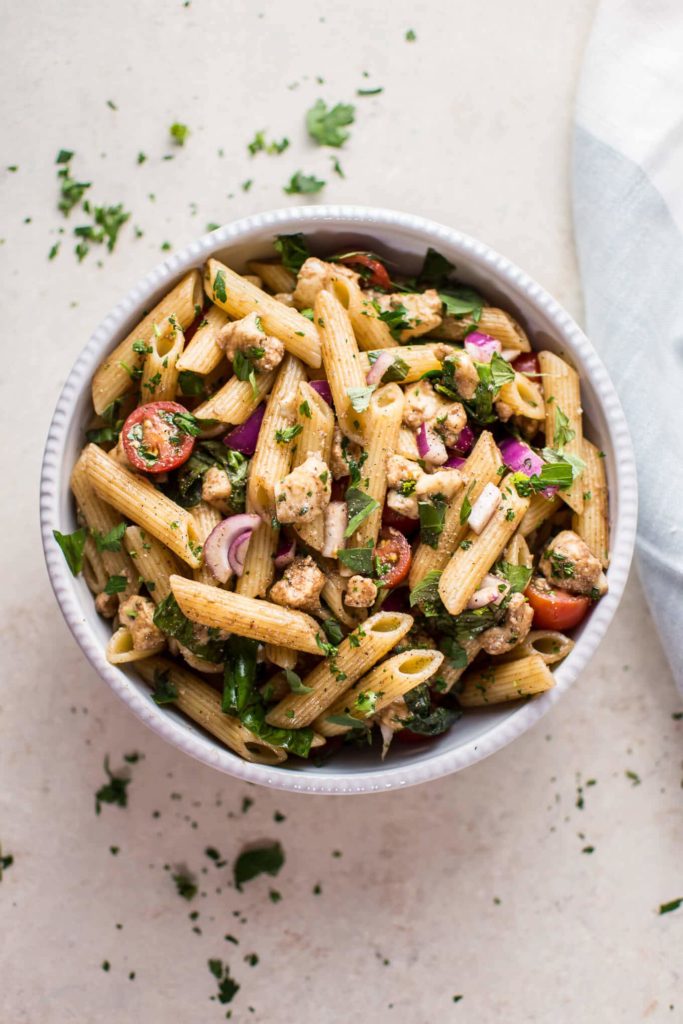 Last night I wanted something light and from the garden so we made this pasta. I didn't add the onions but it was great without!
Ingredients
4 cups uncooked penne
8 ounces fresh mozzarella (see note), broken into bite-size pieces
1/4 medium red onion (about 3 tbsp), chopped
Handful grape tomatoes, halved
4 teaspoons balsamic vinegar, or to taste
2 tablespoons olive oil, or to taste
Large handful fresh basil, torn
Fresh parsley, chopped, to taste
Salt & pepper, to taste
Bring a salted pot of water to a boil and cook the pasta according to package directions.
Meanwhile, prep your other ingredients.
When the pasta is done, drain it and rinse it under cold water. Ensure it's properly drained again before adding it to a large bowl.
Add the mozzarella, onion, tomatoes, vinegar, oil, basil, parsley, and salt & pepper to the bowl. Gently toss it. Adjust vinegar, oil, and seasonings as needed depending on how much dressing you like. Chill for an hour or serve immediately.