Last night I knew I wanted to have a chicken pasta dish so I hopped on Pinterest and put in those two words and came up with this.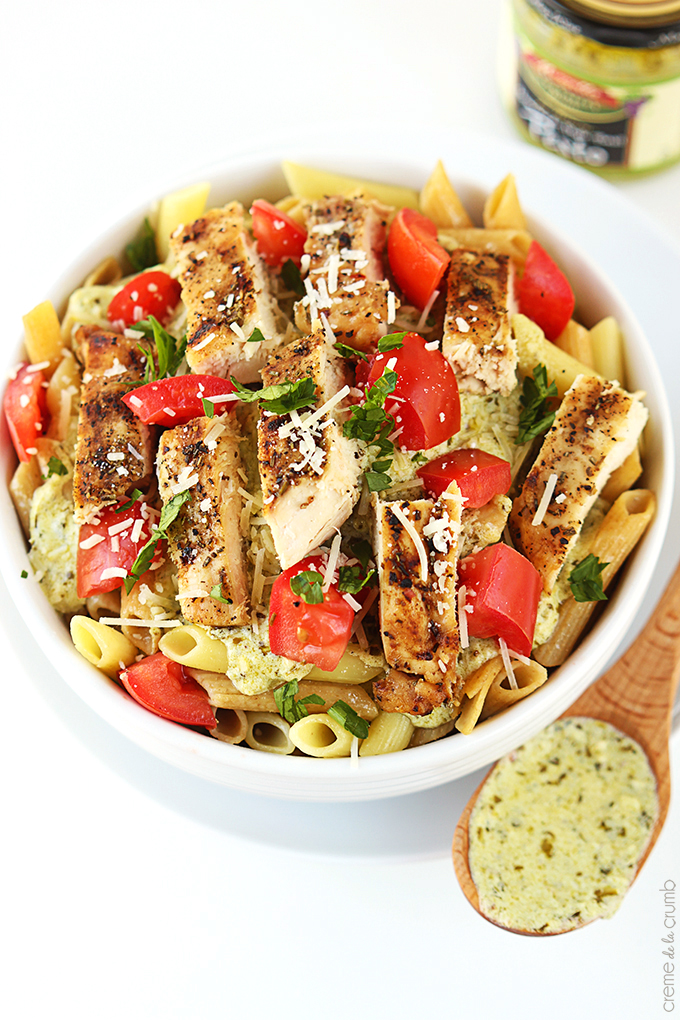 I didn't have all the ingredients (no tomatoes or half and half) so I skipped the tomatoes and used milk instead of half and half.
I used the Italian seasoning from Costco for the chicken. I LOVE that stuff.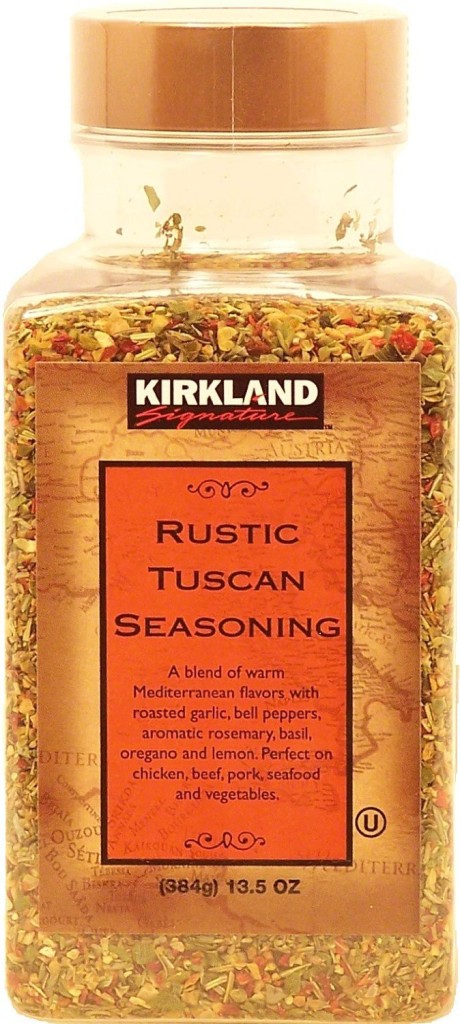 I also used pesto from Costco
Super good!
Creamy Pesto Chicken Pasta
Prep time 15 mins
Cook time 15 mins
Total time
30 mins
Tender noodles and juicy Italian-seasoned chicken breast are tossed with an easy 5-minute creamy pesto sauce! A perfectly tasty and comforting dish for those busy weeknights!
Author: Tiffany
Recipe type: Main Dish
Cuisine: Italian
Serves: 4
Ingredients
12 ounces penne noodles, cooked al dente according to package instructions, drained and patted dry
2 boneless skinless chicken breasts, pounded to ½ inch thickness
1 tablespoon Italian seasoning
1 cup of homemade basil pesto OR 1 small jar of store-bought pesto
2 tablespoons butter
2 tablespoons flour
1½ cups half and half or heavy cream
2 teaspoons minced garlic
optional
2 roma tomatoes, diced
½ cup shredded parmesan cheese
fresh parsley, finely chopped
Instructions
Spray a large pan or skillet with cooking spray. Season both sides of chicken breasts with Italian seasoning and cook over medium-high heat 4-6 minutes on each side until juices run clear and completely cooked through. Transfer chicken to a plate and slice into strips or cut into bite size pieces.
In the same pan where you cooked the chicken, melt butter. Add garlic and sauté 1-2 minutes until garlic is fragrant. Add flour and stir until a ball forms. Gradually whisk in half and half (or heavy cream) until mixture is smooth. Whisk in pesto. Continue to stir until mixture thickens.
Pour creamy pesto sauce over noodles and top with chicken and remaining optional ingredients OR add noodles, sauce, chicken and optional ingredients to a large bowl and toss together. Serve warm. Enjoy!