Last week it started to rain, and then it really started to rain.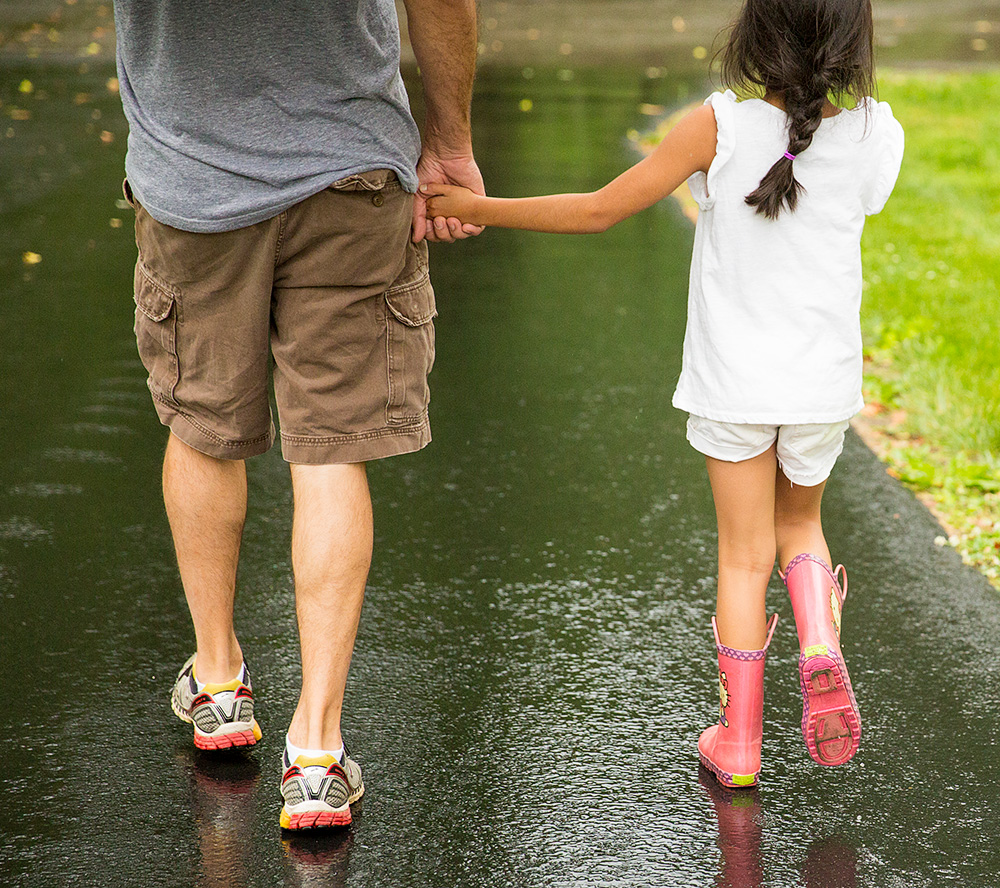 So of course Eva wanted to go out and play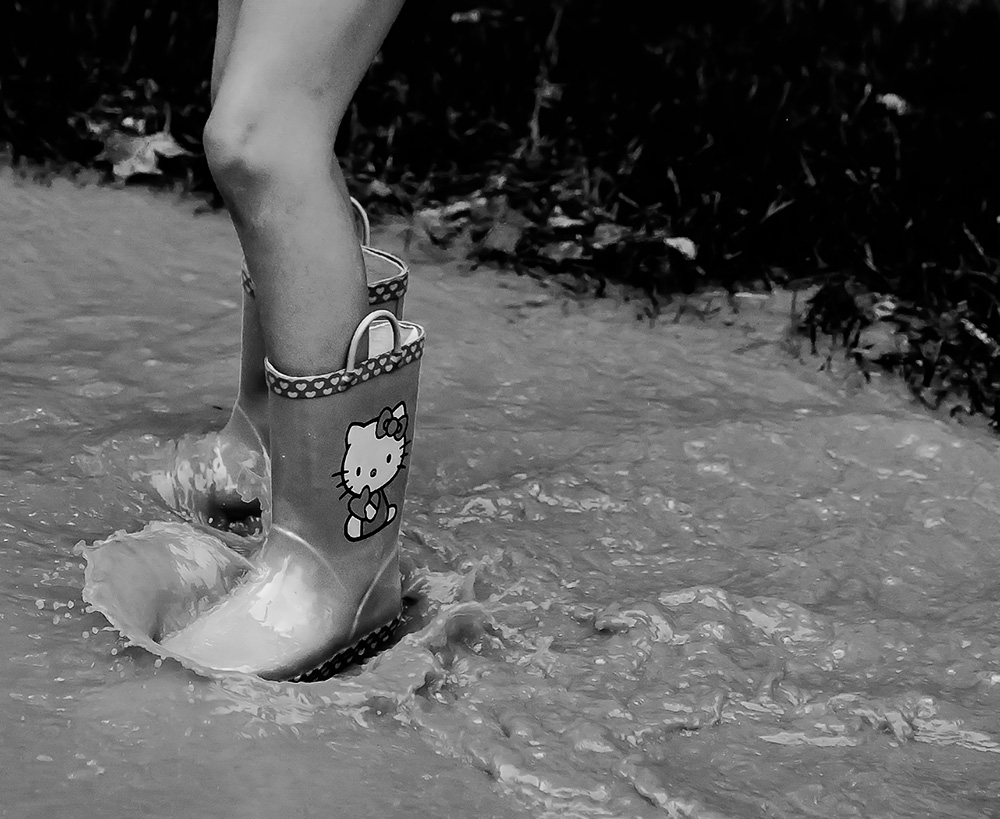 The creek was overflowing (we have a major river at the end of the street that this creek dumps into so it doesn't stay this swollen for long). Always fun to watch it get this high. Our older boys used to get the boogie boards out up the street when this would happen.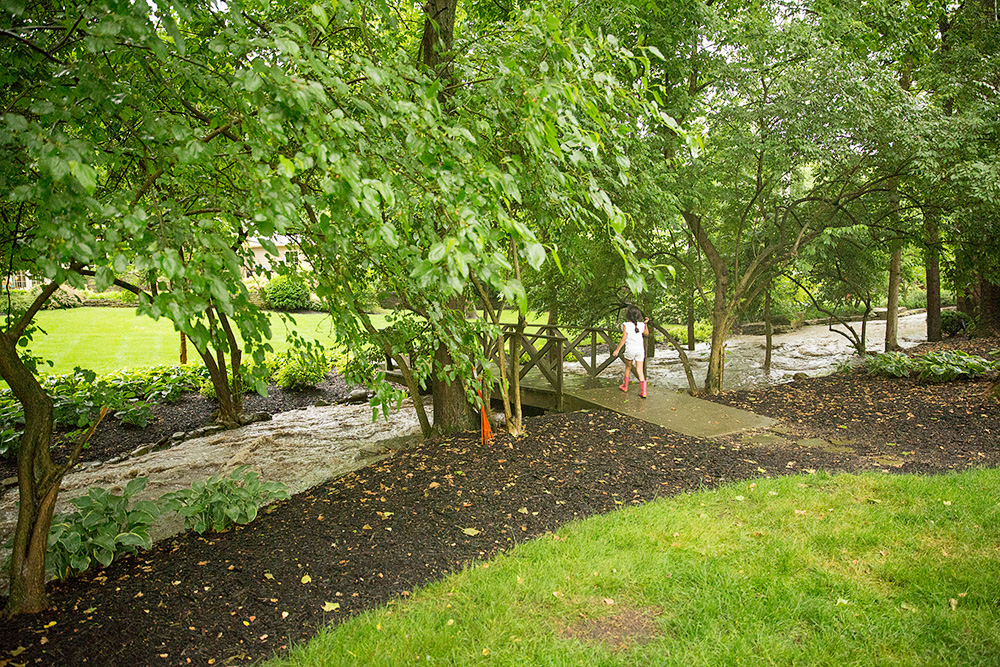 One of our neighbors is doing some construction and there was a bit of a muddy run-off down the street.


Makes for some good puddle jumping.


But today is sunny and warm and we just got back from the pool. I just picked some basil from my mini garden and I think I am going to make this Caprese Pasta salad for dinner.

Ingredients:
16-oz. box Rotini pasta, cooked to al dente and drained
8-oz. container grape or cherry tomatoes, halved
8-oz. package Mozzarella pearls
1/2 cup fresh chopped basil
1/4 cup pesto
3 tablespoons olive oil
2 tablespoons balsamic vinegar
Salt and pepper, to taste