Yesterday I took a quick trip to Home Goods to try to find a floor lamp to replace one that mover broke.  Fortunately they didn't break the chandelier top– some of you may remember it from my old house.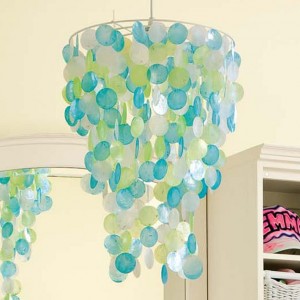 Going to Home Goods is always dangerous.  It's like going to Costco to buy toilet paper.  You never leave with just the toilet paper.
I didn't find a floor lamp.  I did however find a table lamp.  And a painting.  And a new table.
You can't tell from my iphone picture but this table is really cool.  The two glass door things on the sides are my fave.  It has 4 square little drawers in the middle.  The lamp is tall- perfect for our entry way which was feeling empty and unwelcoming.
One of the things that I am starting to really like about having an underground fence is that the dogs can go out front.  I can open the front door and not worry about them wandering out.

Of course right after I took this Zoey took off down the street to the lax field because she heard Austin and friends.  And I found Shiloh at the neighbors house.  Turns out the fence wasn't working.  Dog guy coming back out today to fix it.

Got my list started for the weekend- gonna try to knock some of these out!!
Right now we are using cardboard from boxes as gates to keep the dogs downstairs- I found this great gate that I am going to have Andy build for the stairs. Going to put it at the bottom of the back stairs and the top of the front.

Better than cardboard don't ya think?