It's still a work in progress but I thought I would show it as we go along.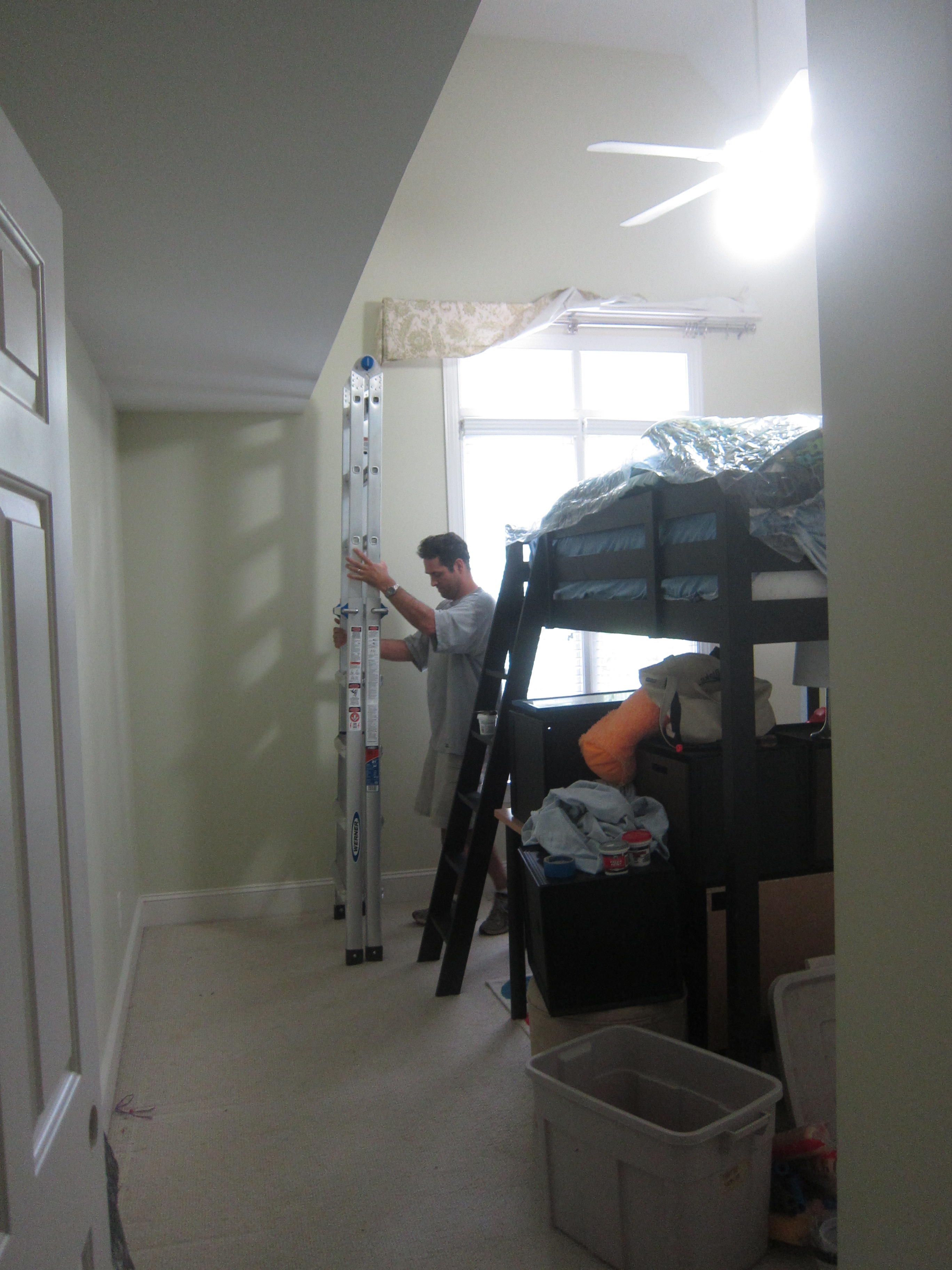 And here it is after the paint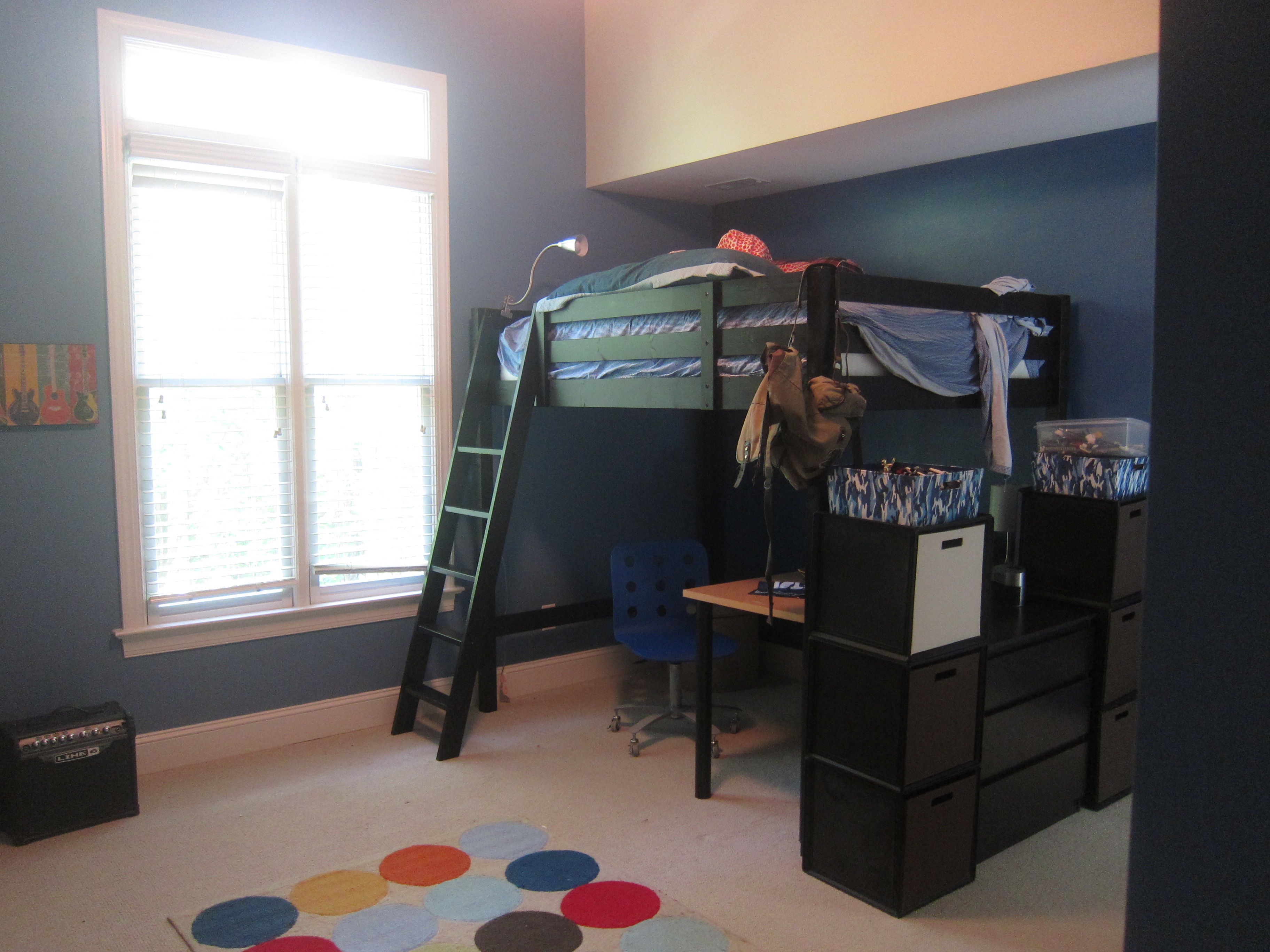 This wall is where we will hang all his electric guitars. He wants to make a loft over his closet. And of course I need to put the newly darkened door handles back on his doors.


Eventually I am going to rip out all the carpet upstairs and put in hardwoods. I am not a carpet fan.
So now we need to move on to Austin's room before he gets back from the beach this weekend.
I walked into his room….and this is what it looked like. Are you ready?







Total Pit.
So I cleaned it up, pulled down the ugly curtains, window seat pillows and cushion…Starting from scratch in there.
Gotta get busy, clock is ticking.