I have been plugging along with the house. Still trying to make this house "ours" instead of "theirs". We have this room at the end of the house where we had been throwing stuff that we weren't sure what to do with. We knew we wanted to put our big desk in the there, and our big iMac. But beyond that we couldn't figure out if it should be a teenage hangout, a guest bedroom, or just a study.
But for now it is just a pit.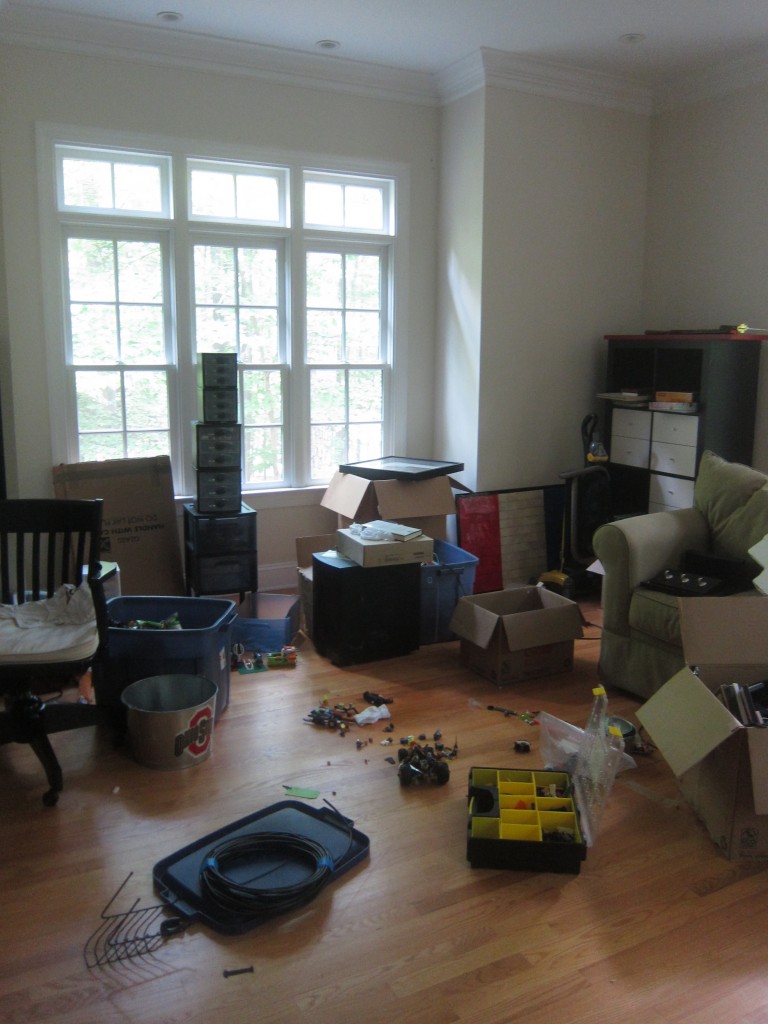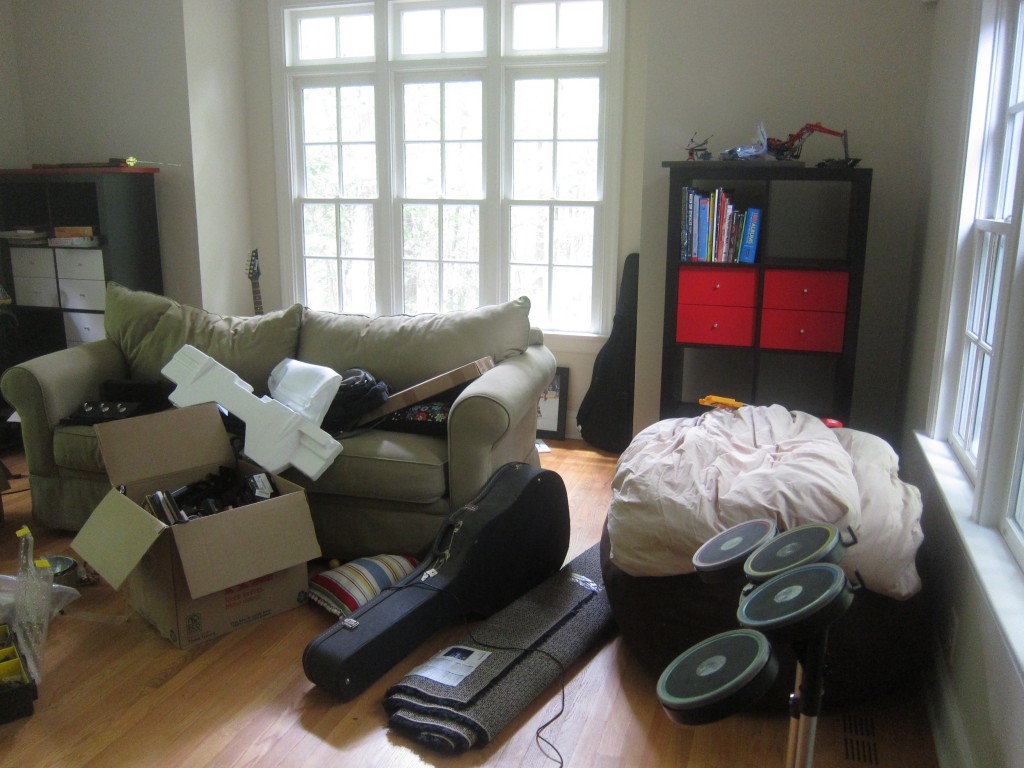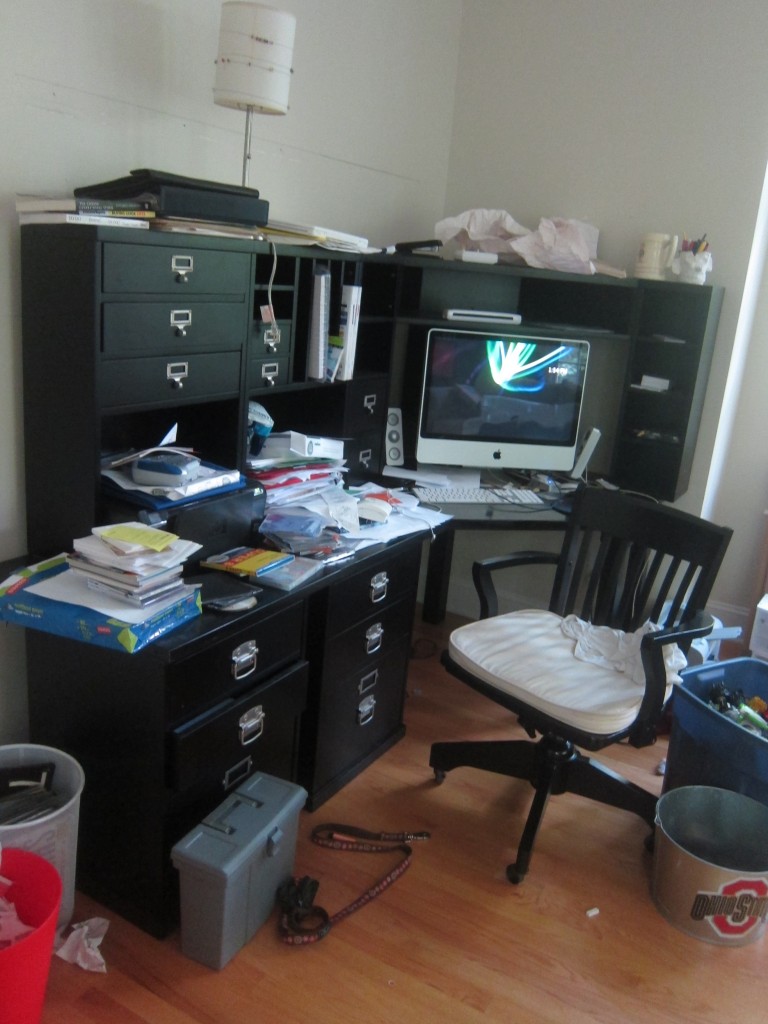 So I decided to tackle it the other day. It looks much better now. But I haven't taken pics yet. I will do that soon- before it gets trashed by the crazy people that live with me.
Moving on- I also decided to tackle the downstairs playroom. I can't handle the toys

I have walked through this room daily with a garbage bag, filling them up to donate.
I know I am risking Eva having no toys.

But this room makes me crazy. The big glass pocket doors don't hide the mess.
Soooo… I broke down and ordered playroom furniture and storage yesterday.
I got this.

I know I said I love white, I still do….and it was a tough choice (actually I didn't get the one in the picture- I got the one with more rustic beat up looking wood) but we have white pottery barn furniture in other rooms and when the baskets slide in and out they leave marks, plus they look dirty, blah blah blah. Also the whole room is windows, and white. So I thought it needed some contrast. It is supposed to get in some time this week. I will be sure to take pics when it does!
Much cooler temps have hit our area- in fact I am wearing a sweatshirt while sitting on the screened porch. I love it. Just as long as it doesn't get any colder 🙂