It's that time of year again. When you start to think of new goals and fresh starts and "resolutions". I'm not a big resolution kind of girl but I do believe in the reset button. Usually I hit it at this time of year. I actually hit mine a couple months ago when we got settled back into our house and I realized that things were out of whack.
Have you ever felt like you had to hit it? It's not a bad a thing.
Sometimes you just realize that things just aren't the way you want them to be.
Sometimes you get stuck in a rut.
Sometimes you aren't the parent you want to be.
Sometimes you think you need to be someone you aren't.
Sometimes you need to re-evaluate your priorities.
Sometimes you need to move on.
It could be one reason it could be many.
I have spent the last couple of months getting to know moms in my younger kids grades. Mostly Eva's because I see them every day. I think sometimes it's easy to get caught up in the older kids, put their activities first, drag the youngers around to all of their stuff without making the olders do the same….
I have tried to reverse that lately. Getting to know moms of the youngers has helped me get my mom groove back, making the older bros attend the younger kids activities helps them realize it's not just about them…. that's just the start.
(Eva's Christmas Show)
Ideally us moms of bigger broods would like to carve out special time with each kid. I used to think that some kids wanted it some didn't. I was totally wrong. Every single one of my kids wants my time. And time alone.
And each one wants something different. Austin wants me at all of his sporting events. Blake wants me to hunker down and watch an episode of some series with him each night (we finished Breaking Bad yesterday after we were both in quarantine in my room with the flu)
(Blake took the couch and Hudson and I watched from my bed)
Cole is pretty easy. He likes to do just about anything. I bought a big puzzle for us to do together over break and he was so excited. He wanted to start right away. And honestly so did I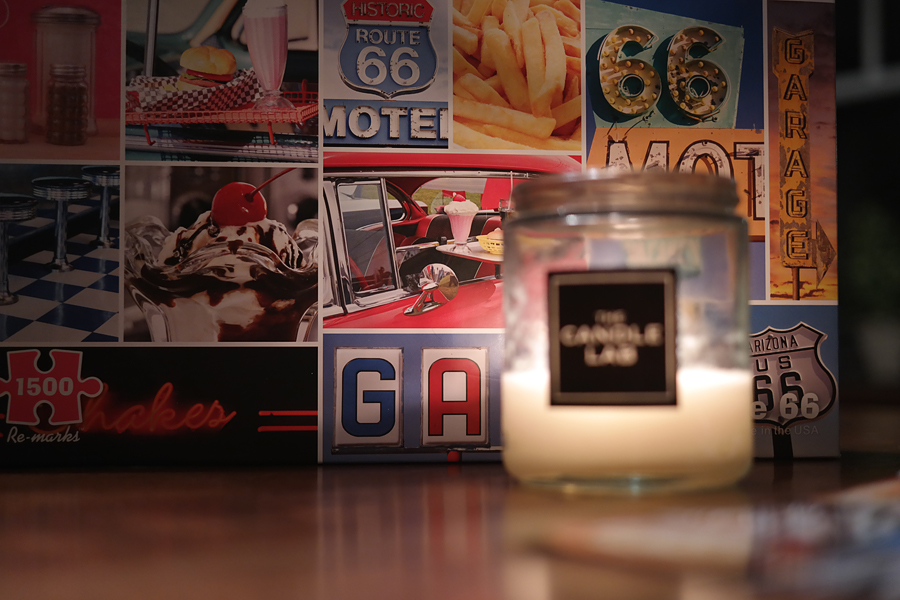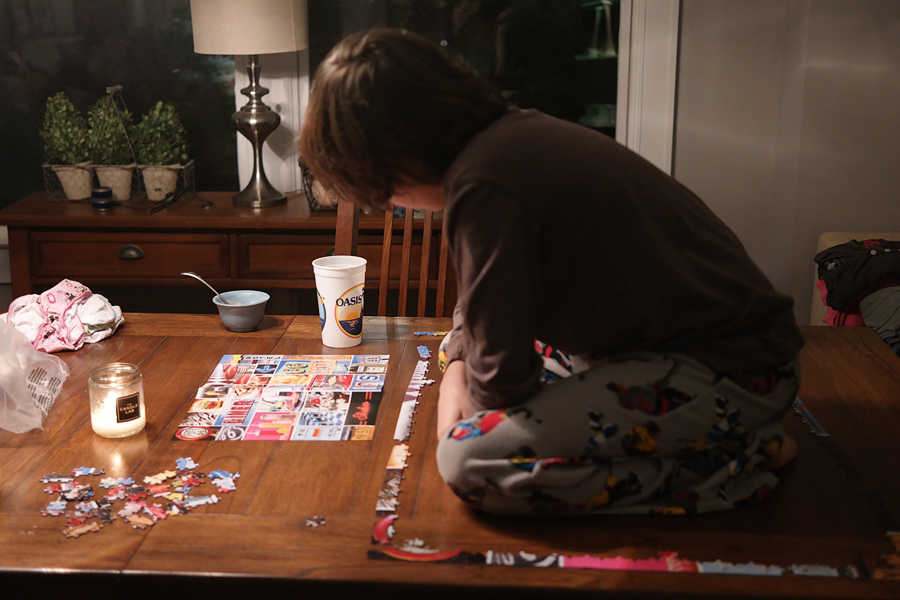 Eva just wants my time all the time. And that of course is the biggest challenge. Thankfully she likes Daddy just as much.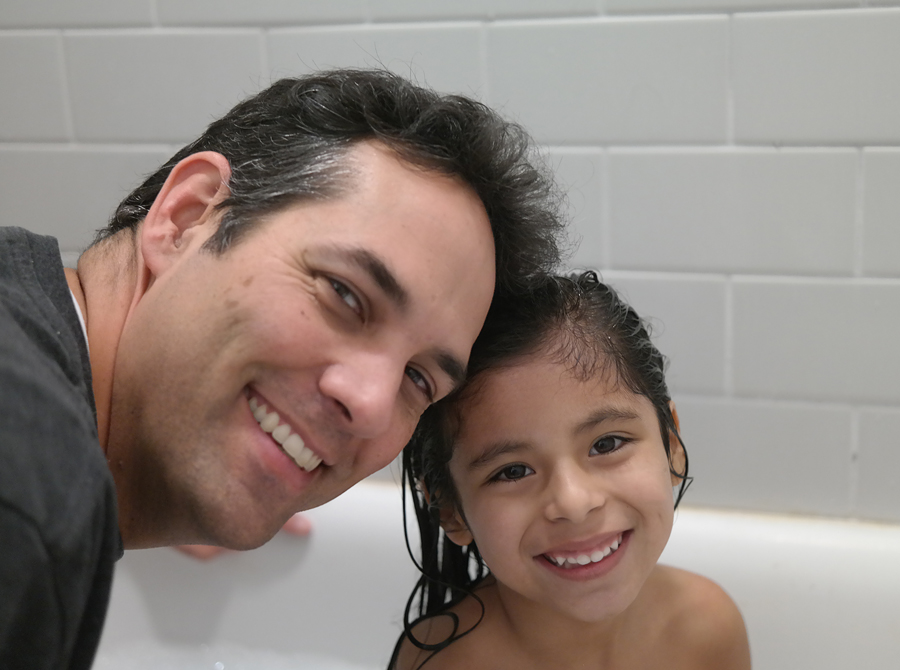 Over the break we are getting our kitchen side of the basement finished. New floor, new work space, etc. I can't wait to have my workspace back. I can't wait to have this house completely done.
So that is my New Years fresh start already started. More time with each kid, more volunteering at school and PTA, and back to work.
And feeling thankful…. for still having young kids in the house (and one that still believes in Santa), for Golden Retriever puppies (even if they bite a lot), for making new friends (and getting new perspectives), for renewing old friendships (that I should have never let slip), for a newly carpeted basement to send loud teenagers to (because they tend to show up when Eva's in bed), for my finished house (of course), and for 2 weeks off with my favorite people (except Andy, he has to work).
And now it's time to do some wrapping

And head to the grocery store- teenage boys are clearing the pantry on a nightly basis!
Happy first day of break!